Most people in the Midwest will never forget the drought of 2012. It was bad … REAL BAD! Many farmers in the corn-belt just mowed down their corn because it produced almost no grain. As bad as the 2012 drought was, for me personally the drought of 2017 was worse.
This year I had the worst food plots of my life. My spring-planted soybean plots never had a chance. From the time I put the seed in the ground they struggled due to lack of moisture. Instead of growing they stalled out at about the 6" stage, then as deer and other wildlife browsed on them they couldn't recover. Next came the weeds. Since the soybeans did not grow and canopy, or shade the ground, the weeds came on with a vengeance. Eventually the weeds dominated the plot to the point that I decided to kill everything and start over with fall-planted blends.
In early August I planted numerous plots in Real Worlds new Deadly Dozen blend. This is actually about 2-3 week earlier than I normally plant my fall plots. I wanted to make sure my seed was in the ground when we finally got a rain. Guess what? The rains didn't come. Oh sure, we got a couple of rains amounting to less than half an inch but the dust just soaked that up as if it never happened.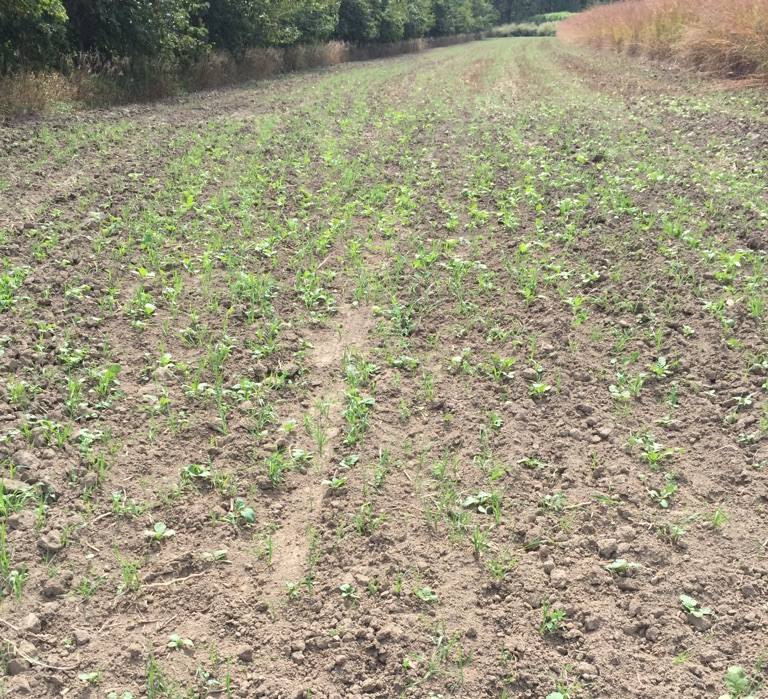 I was a little surprised when some of the seed did germinate under those tough conditions. The young plants got to a few inches tall and just stalled as if they had used the last of their energy reserves to get to a certain point and could grow no further.
When season opened last weekend my plots were pathetic and I wondered how many first-time plotters were experiencing the same thing and thinking that it is always this way. It is not. 2017 provided us the worst planting and growing conditions I have ever experienced. If there is a lesson to be learned it is "don't give up".
Two days ago we finally got rain. I woke up and looked outside and thought "maybe we finally got an inch this time". When I checked the rain gauge I was surprised and thrilled to see 3.2"! This is what we needed a month ago but I will take it. Thank you Lord!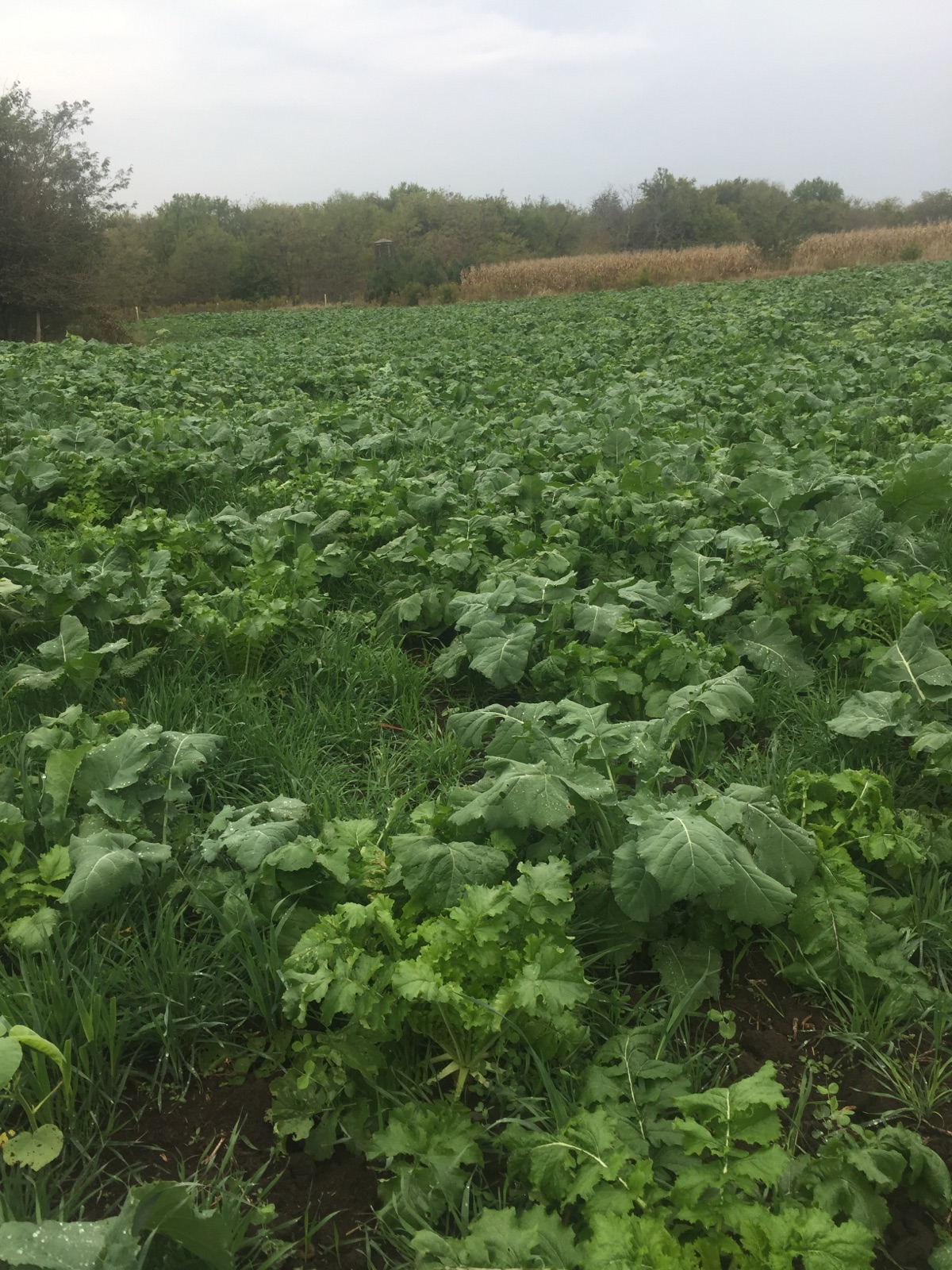 Today I decided to check a couple of plots and see just how they had responded to the rain they so desperately needed. I was astounded to see how quickly they had greened up and exploded with growth. I had seen the plots just a few days earlier and wondered if they would provide anything for the deer on my properties this fall and winter. Today there is no doubt.
Having been in business nearly 10 years now, I have talked to hundreds if not thousands of Real World Wildlife Products customers. I have heard their suggestions and their success stories and their complaints. I find it amazing that often the first thing to get blamed when something goes wrong is the seed. There are dozens of things that could go wrong but the seed is the first thing looked at with much scrutiny. Rarely is seed the culprit.
2017 provided an opportunity for many of us in the Midwest to see firsthand that you can have great seed and do everything else right but if the weather doesn't cooperate, your plots will not be a success. With that said, the weather is just one thing in a long chain of events and issues can derail the whole process. We at Real World find ourselves often advising our customers to "be patient". This year we had to take our own advice. Finally we have some great looking plots.