Description
Back by popular demand, Real World Wildlife Products put together a 2022 land management guide.
This publication is intended to be a resource for all hunters, food plotters, and land managers.  While supplies last they will be included into your online orders from www.realworldwildlifeproducts.com.   Some of you may want to get a copy of this before your order so we are offering it FREE on our web site for only a $3.00 shipping charge.
In addition to being shipped out with your REAL WORLD ONLINE ORDER, your local dealers will also get some copies while supplies last.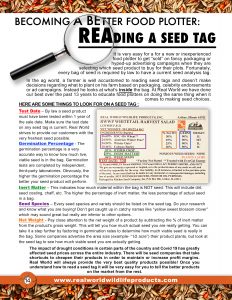 32 Full Color Pages Include:
Seed Tag Education
Herbicide Basics and Education
Deer Mineral breakdown and explanation of each nutrient
New Products for 2022
Real World Product Line Up
Article called "The Toughest Season" by Wes Delks
Article called "Tagging an Early Season Buck" by Wes Delks
Article called "Common Mistakes of Whitetail Land Manager" by Don Higgins
We want this publication to be a resource to keep in your truck or on your coffee table to help make your property the best it can be.