As 2017 comes to an end it is a good time for us at Real World Wildlife Products to look back at not only the past year, but back to our beginning as we have seen Real World grow beyond anything we could have dreamed. 2018 will mark Real Worlds 10th year in business but before we look ahead to the future we first need to look back.
Long-time friends Kevin Boyer and Don Higgins have both been killing giant whitetails for decades as well as managing their properties for the very best whitetail habitat possible. In fact both Kevin and Don had such an obsession with deer that each of them acquired small herds of captive deer decades ago for observation and research. Over time as their skills and knowledge increased, they found themselves disappointed at the food plot seed products offered to hunters as well as some of the marketing ploys being used to market these products at extremely high profit margins to uneducated deer hunters.
Kevin and Don recognized an opportunity and discussed the idea of starting a new food plot seed company that would market the highest quality products possible while daring customers to plant them side by side with other products on the market. The idea took several years to come to fruition as the pair tested hundreds of seed species and varieties on multiple properties. Their vision was not of a couple of guys mixing seed in barrels in a garage but of an industry-changing company.
One of the things that has made Real World Wildlife Products so successful was Kevin and Dons willingness to bring players to their team who had a combination of uncompromising integrity and knowledge in key areas. This started with a partnership with Kitchen Seed Company and their lead seed specialist Duane Hopkins. Kitchen Seed Company had the facility that would allow Real World to grow as big as possible and Duane had the knowledge to keep the new entrepreneurs well-informed and on track.
Finally in 2008 Real World was launched with its initial product being a soybean blend developed after years of testing for shatter resistance. "Real World soybeans" are now hugely popular and well-known within the hunting community with sales at least doubling each of the 9 years they have been offered.
Kevin and Don are always looking to improve Real Worlds product line and that includes not only new products but also current products that are already being offered. Even with the early success of Real World soybeans, they continued to test hundreds of new soybean varieties and looked at other desirable soybean traits for deer hunters while never losing focus on the importance of shatter resistance. The result is Real Worlds "Generation-2" soybeans released last year.

The Generation-2 soybean maintains the shatter resistance that Real World soybeans have become famous for but also incorporates high-oil soybean varieties into the blend. The high oleic-oil in the Generation-2 soybeans increases their nutritional value as well as their drawing power to whitetails.
The same continual testing that resulted in an improved soybean blend has also resulted in upgrades to other Real World seed blends over the years such as their Clover & Chicory blend and the very popular fall-planted Harvest Salad. Rest assured, before any product is offered for sale under the Real World brand, it first undergoes extensive "real world" testing on numerous properties including Kevin and Dons own farms. If they won't use it, they won't sell it!
A few years after starting, the Real World brand started gaining momentum and the partners saw another opportunity to bring a quality deer mineral product to the market-place. Using their agricultural backgrounds they could easily recognize the low-quality, high-salt products being cleverly marketed to deer hunters not as familiar with the animal nutrition industry. In 2015 Real World introduced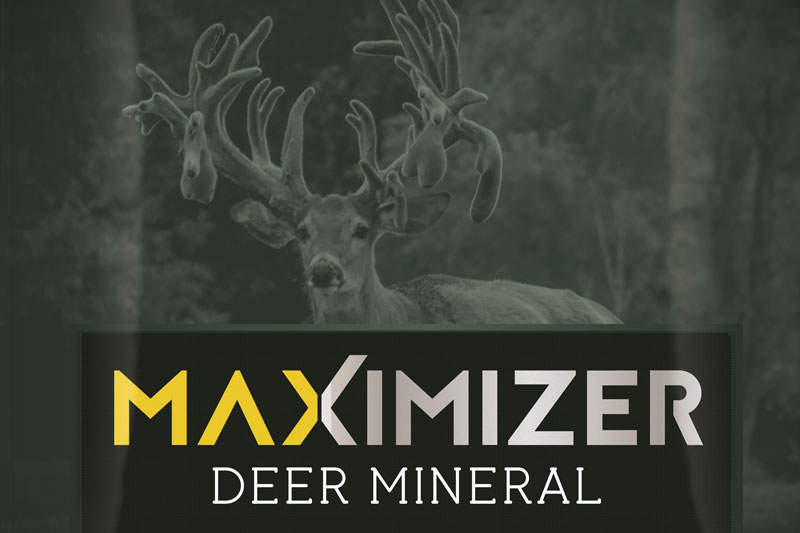 Maximizer deer mineral. This was another product that took years to develop. In fact much of the basis for the original Maximizer formulation came from Don Higgins' own captive-deer research spanning nearly 25 years as well as information gained from scientific studies conducted at various universities and research facilities across the country. Maximizer was a huge hit right out of the gate even with very limited first year advertising. The reputation that Real World had earned in the food plot seed business helped drive early sales and propel Maximizer to the top of the list whenever a discussion about the best deer minerals on the market takes place.
Also in 2015 Real World added Terry Peer to its team as marketing director. While Real World has been selling the highest quality products from day-one, in the early years the marketing budget and knowledge was limited. Terry helped re-brand the company from Real World Wildlife Seed to Real World Wildlife Products and instituted an organized professional marketing direction that has proven hugely successful even as it is still in its infancy.
In early 2016 Real World began talks with nutritionists Dr Aaron Gaines and Brent Ratliff on securing rights to an exciting new discovery they had made. Expect Healthy Deer Technology® is a proprietary product containing all-natural ingredients from around the world with research proven health benefits.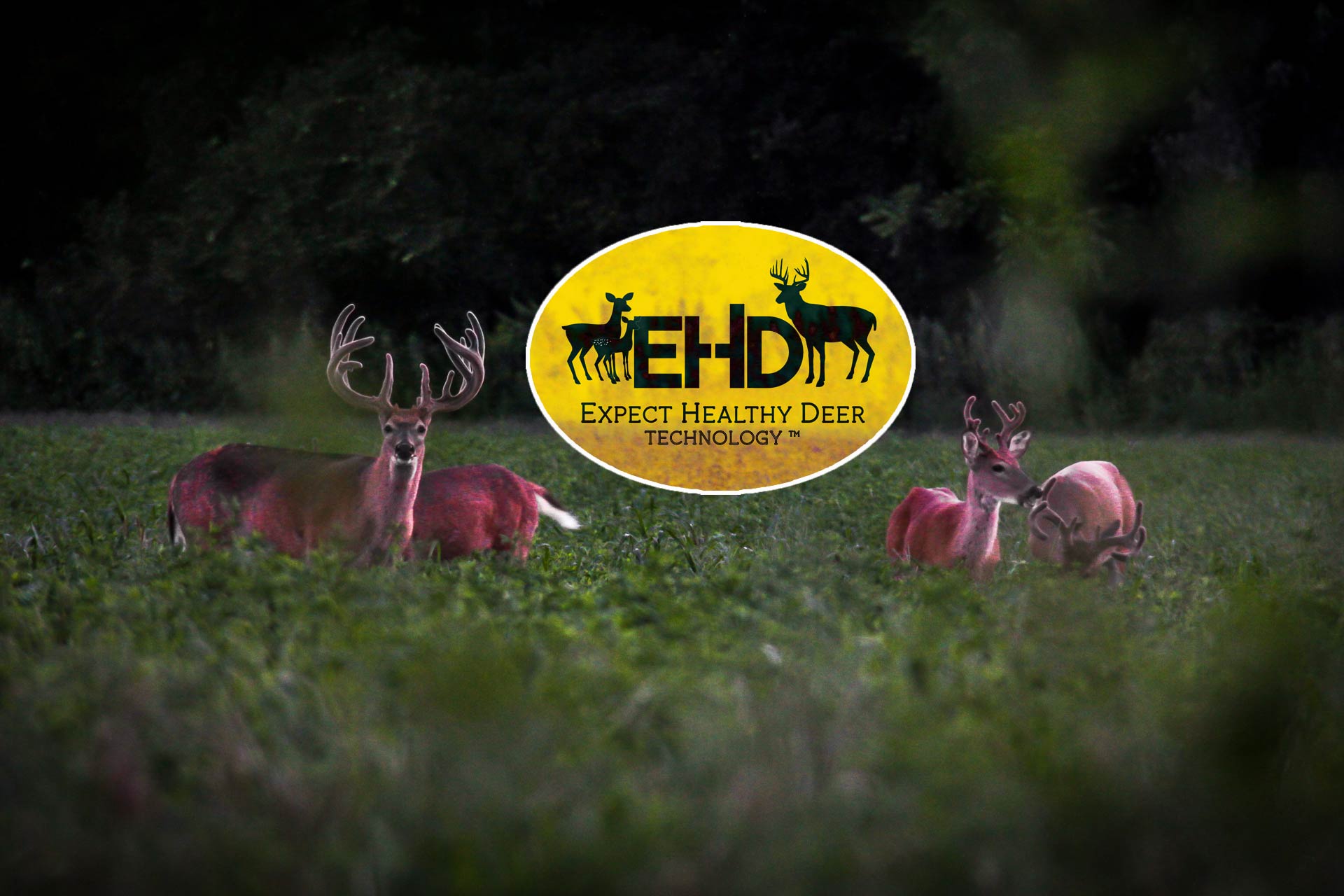 This product has been tested in thousands of captive deer across the country with many deer breeders reporting decreased incidents of EHD and improved survival rates of deer that do contract EHD. The entire hunting industry took notice in 2017 when an independent trial at the University of Minnesota proved that key ingredients in Expect Healthy Deer Technology® indeed killed live EHD virus in the lab within 2 hours of exposure. Today Aaron and Brent are valued members of the Real World team and are often looked to for their expertise in nutrition.
As Real World worked to incorporate Expect Healthy Deer Technology® into various products, they began working with world-renown whitetail veterinarian Dr Clifford Shipley from the University of Illinois. Today, Real World markets 5 products that contains Expect Healthy Deer Technology® to both captive deer breeders and wild deer managers.
In 2017 Real Worlds nutritionists and veterinarian worked together to take Expect Healthy Deer Technology® to the next level by including a whitetail specific direct-fed microbial or probiotic to the mix. This probiotic is different from other livestock probiotics as it was developed from samples Dr Shipley harvested from whitetails during necropsies. A lab then isolated the exact strains of bacteria from millions of possibilities to then develop and culture the microbials for inclusion in Real World products. Starting in 2018 any product containing Expect Healthy Deer Technology® will include this probiotic. Furthermore, Real World has an exclusive agreement with the lab producing this ingredient so it cannot be purchased anywhere else in the world.
As Real World Wildlife Products starts its 10th year in business we feel that we have assembled not only the best product line-up in the industry in terms of seed and nutritional items but also the best team to help our customers be successful. As the Real World brand grows a long list of reasons can be given to explain it but none are more important than the people behind the Real World brand. Each person on the Real World team brings a different high-level skill and unique knowledge base.
Co-owners Kevin Boyer and Don Higgins are as successful deer hunters as anyone in the industry and their passion and experience for managing their farms for big deer are also note-worthy, yet they remain humble and recognize their limitations while always striving to be better. In the end they know that the most important people in the whole picture are the Real World customers. Real World knows we will only be as successful as our customers are. Our customers have been loyal and are our greatest asset and our best advertising campaign. They have come to expect quality products and quality service and those are two things we intend to not only maintain but improve on as we move into 2018.