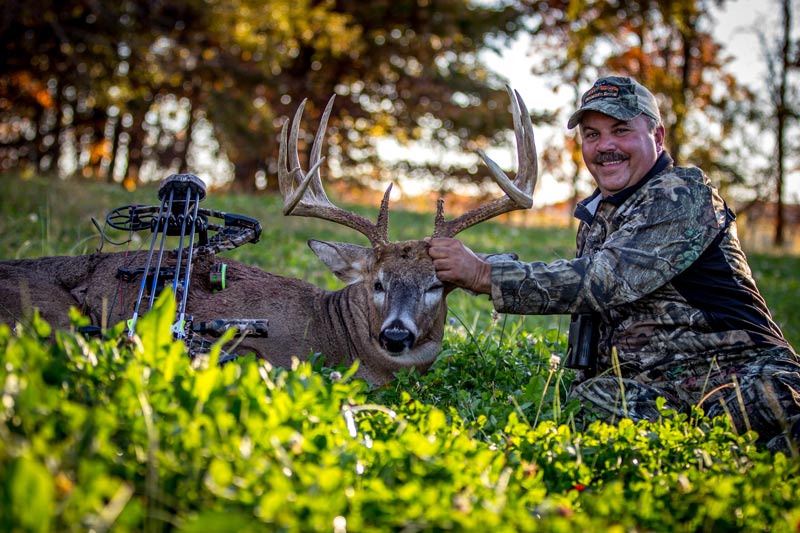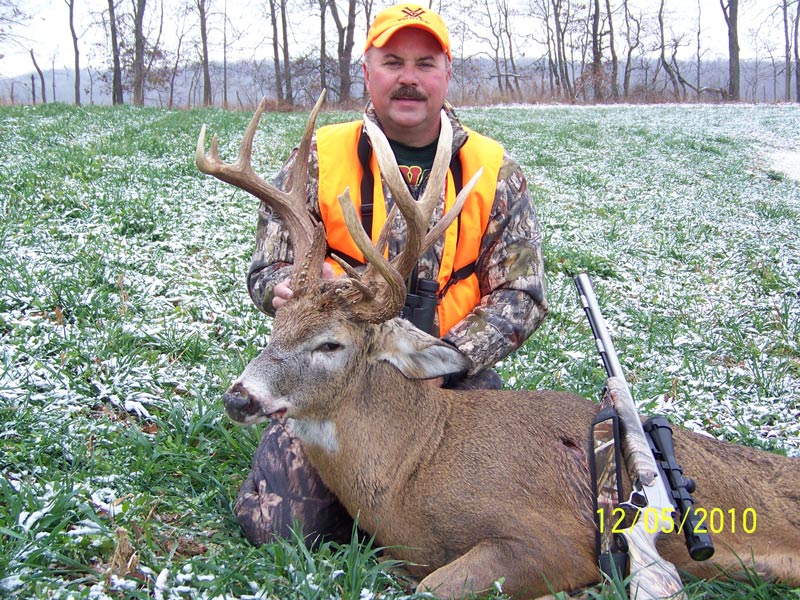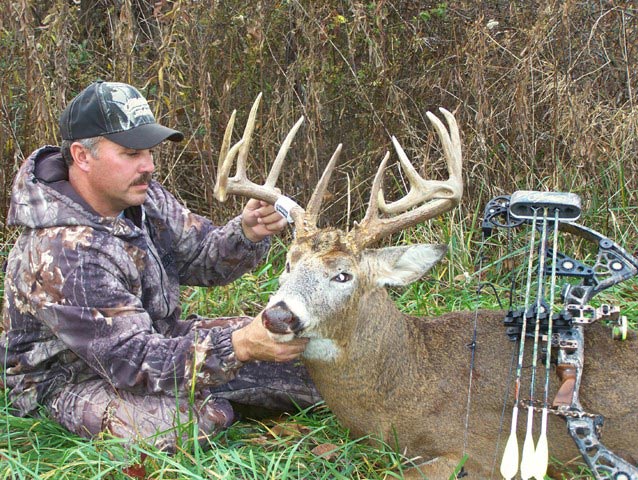 Kevin grew up on a small farm in a rural community in central Illinois.  One of his grandfathers was an ag teacher for over 36 years, so farming, raising livestock , fishing farm ponds,  hunting, and  trapping were part of his everyday life. Growing up meant being outside and helping out on the farm.
He began hunting small game as a child and at the magical age of 10 was allowed to start hunting  whitetail deer with his dad and the rest of his family. Over the years, his interest in the outdoors turned into a passion for chasing whitetails and learning more about them.
Kevin purchased his first farm in 1984 and began turning it into a hunting paradise.  It was a small, 44-acre farm with pasture and some wooded ground. He soon began planting food plots and testing various seeds. What he discovered was that a true side by side test plot was the only way for the deer to show what they prefer. These plots also showed how the preferred food sources change throughout the season.
A few years later Kevin purchased three whitetail buck fawns to learn more about whitetails.   The more that he studied the whitetail and their food preferences and habitats, the more he became obsessed with gaining more knowledge about the species. He studied and did research on his three bucks for eight years and learned a lot from them.
At the same time that he was testing food plots and studying his pen deer, Kevin also began filming his hunts.  He began keeping detailed records of what he saw and an inventory of the bucks that he passed up, in hopes of learning even more. Through all of these efforts his hunting accomplishments grew. Eventually he was invited to  speak at seminars to share his knowledge. He also began conducting land consulting projects to help set up properties for others.
Kevin met Don Higgins when Don wrote a deer hunting article about Kevins family and their hunting success. Kevin and Don quickly became great friends and they have been working together ever since. They both share the same passion and desire to learn as much as they can about the whitetail deer and it only seemed natural that they team up to combine all that they knew and become business partners.
Kevin lives with his wife Tara and their daughter Morgan near Casey, Illinois.  He now shares his passion with his daughter, who has also begun pursuing her whitetail dream.